The Best Mortgage CRM Software for Loan Officers with Pricing and Demos

Although BNTouch is considered the best Mortgage CRM software by mortgage lenders across the country, we understand that you might still be wanting more information when it comes to picking the right CRM for you. With dozens of Mortgage CRMs on the market, picking the best one can be a complicated choice. This guide will give you all the info you need to make the right choice. The bottom line is that the best Mortgage CRM uses all of those tools and features to benefit you in 2 ways:
It helps you grow your pipeline.
It helps you close loans as fast as possible.
This means more money in your pocket,  more time to spend with your family, and for the aggressive loan officers out there, more time to make money. Seems simple enough, right? Well, consider the fact that 90% of your time as a loan officer is spent growing your pipeline or closing loans. A Mortgage CRM transforms you from a regular loan officer into a super loan officer by helping you in a few ways.

To start, a Mortgage CRM automates most of your time consuming marketing tasks such as follow ups with partners, realtors, closed clients, clients in the pipeline, leads and prospects. This saves you a massive amount of time by automating what would otherwise be a few hours of weekly emailing. Next, it grows your pipeline by making sure you're always sending the perfect emails at the perfect time.
The top Mortgage CRM software cuts down on communication overhead by centralizing information between loan officers, managers, processors, realtors and borrowers. This saves you even more time by keeping everyone on the same page and avoiding even more hours of weekly emailing and phone call follow ups.
Lastly, the best Mortgage CRM software makes it easier for your borrowers to sign/upload paperwork online. This will help grow your pipeline by improving your borrower's user experience – one of the few ways to set yourself apart from other lenders. Additionally, your borrowers will be turning over signed paperwork and documents faster than ever, leading to faster loans.
As a final bonus, the BNTouch Mortgage CRM includes over 180 pre-loaded marketing campaigns to help you effectively generate more leads and close more loans in just a few clicks.
With the right Mortgage CRM, you will find yourself closing more loans than anyone else, faster than anyone else, with only half the effort, and little to no headaches for you and your clients.
What is Mortgage CRM Software?

By now, most people know that  CRM software is a "customer relationship management" software. The most important question that you should be asking is "What kind of customer does this software help manage a relationship with?". Mortgage borrowers are very different from other types of customers. For most, getting a mortgage is the biggest financial decision they'll ever make and as a loan officer you know that it takes a great amount of trust, expertise, and knowledge to build a relationship with a potential borrower. That means that using a generic CRM for a very unique customer does not cut it. Instead, you need industry specific customer relationship management software. A Mortgage CRM is exactly that: a CRM designed specifically to handle, nurture, and convert mortgage loan borrowers.
Examples

Here is an example of just how big the difference is between a generic CRM and a Mortgage CRM: A Mortgage CRM, will give your clients the ability to fill out and e-sign their 1003 documentation online whereas a generic CRM might not. And if you've been in the game long enough then you know how important it is to get paperwork signed in a timely manner. The only thing that's more difficult than getting documents signed, is getting them turned in. To take it a step further, a Mortgage CRM will give your clients the ability to upload all their documents online whereas a generic one might not.
Summary
To summarize what's been covered so far:
<pstyle="font-weight: 400;">A Mortgage CRM is a type of software that uses hundreds of tools to help you grow your pipeline and close loans faster than ever.
<pstyle="font-weight: 400;">For the mortgage industry, you need a Mortgage CRM and not a generic CRM.
Why Use a Mortgage CRM in the first place?

What sets your mortgage company apart from others? Most lenders hate to admit it but, mortgages are a commodity with little variation between competitors. Sure, your interest rates might be a quarter point lower than the bank down the street. That's not what makes you unique. Is it the wide variety of programs you offer? Not really, because chances are, there's a competitor that can offer that same program your borrower needs.
What sets you apart are the relationships you build with your customers and partners.
From the moment a borrower or realtor gives you a call, they're asking two questions:
Do they like you?
Do they trust you?
Their buying/referral decision is almost entirely based on those two questions. If they don't like you, they'll find every competitor within 50 miles with just a few taps on their phone. Because of this,
the stakes are higher than ever.
CRMs improve your relationships with clients and referral partners by making the mortgage process dramatically easier.

Because your borrowers will be amazed with how pleasant the experience is, your realtors in return will love sending business your way. Not only is the experience you provide what sets you apart from the competition, but it is also what will open the floodgates for referrals.
To put it into context, a mortgage loan officer without a CRM is like a marathon runner with weights anchored to their feet. To reiterate what we said in the opening paragraph… "With the right Mortgage CRM, you will find yourself closing more loans than anyone else, faster than anyone else, with only half the effort, and little to no headaches for you and your clients."
Features of Mortgage CRM Software
Most Mortgage CRM software as well as the generic CRMs have one feature in common. They centralize your contact databases so that teams can better manage pipelines. This feature helps keep track of leads, prospects, and active customers to make sure that nobody falls through the cracks. However, if you're working with CRM software specific to the mortgage industry, you'll benefit from additional features which include…
Loan Partner Drip Marketing

The most competitive area of mortgage marketing is the referral space. For most loan officers, getting referrals is the best way to generate business. While you have your core base of referral and marketing partners, there are even more opportunities on the fringes. These opportunities are real estate agents you've worked with, and borrowers you helped with purchase loans and refinances. The saying goes, "out of sight, out of mind". Mortgage Drip Marketing keeps you in the mind of your potential partners by automating email sequences. By having automated email sequences always going out, you experience three benefits:
It's automated – you don't spend your precious time following up or sending emails. This means you have more time to focus on what matters most: prospecting new leads and closing existing loans.
It's automated – you don't "forget" about it or let partners fall through the cracks.
Your referral partners never forget about you because you're frequently touching up with them.
For example, say you closed a loan for a borrower, and six months later, they're celebrating a birthday dinner with friends. One of their friends mentions that they're interested in buying a house. If your Mortgage CRM sent them an automated happy birthday message earlier that morning, they're 100% going to remember you and be that much more likely to refer you business. On the other hand, if you haven't talked to them in 6 months, you're out of sight and out of their minds.
Loan Pipeline Management:
Mortgage CRM software integrates with your Loan Origination Software, known as (LOS). If you're working with Calyx, Encompass, Pulse, or Mortgage Quest, then it is absolutely necessary to have a CRM that's capable of integrating, which eliminates the generic software.  The major LOS platforms provide customers with some convenience options such as reports, document uploads, and e-signatures.
However, because the LOS were not necessarily designed for customers, and were instead designed for loan originators, processors, and underwriters, the interfaces are often too stressful for most customers to figure out. A good Mortgage CRM serves as the bridge between the LOS and your customer, giving them an easy way to access loan reports, upload documents and sign paperwork.
To give you context on why this matters, take this webpage that you're viewing. You're able to access this page and read the text because your web browser renders the code into something that's user friendly. However, if you right click anywhere on the page and click "inspect", you'll see the "LOS", or not so "user friendly" version of this page.
Compliance Guidance
We joke that the Mortgage Industry isn't what it used to be yesterday because of how rapidly regulations change. On top of keeping track of federal law, you're responsible for staying on top of the different branches, like the VA, FHA, and HUD departments. The best Mortgage CRM software will be able to integrate with your LOS to update you on the latest mortgage events and developments.
Mortgage-based Marketing Material

Another major feature that sets a Mortgage CRM apart from generic CRM software is that you'll gain access to valuable marketing materials. For example, you can explain the final approval process to your clients and bore them to death, or you can send them a quick little video like this beforehand.
Besides cute little videos, a Mortgage CRM comes with a plethora of email templates that can be used for prospecting leads, nurturing them, and distributing vital information. BNTouch goes a step further by offering an entire library of videos that can be used for online marketing purposes – whether through personal touches, reminders, or advertisements. Having access to these marketing materials made specifically for the mortgage industry is important because you're using something that already works.

Most loan officers spend years testing out new marketing strategies, and advertising materials. Having CRM software that's pre-loaded with mortgage marketing material completely removes years of testing and replaces it with marketing that already works. When you pick up your Mortgage CRM, you'll be ready to start effective marketing campaigns via multiple channels such as email, direct mail, and social media. And because the people developing your Mortgage CRM software are experts, you can feel safe knowing that the marketing materials are more likely to meet compliance guidelines.
Mortgage marketing material is exclusive to Mortgage CRMs, meaning you're missing out on powerful marketing assets if you get stuck with a generic CRM.
How to Evaluate a CRM
We evaluate a Mortgage CRM based on its ability to accomplish the two goals we mentioned above:
The CRM dramatically speeds up loan closing times.
The CRM grows your pipeline.
The points we're talking about below are in no particular order; all of them are important.
Scalability

The ability to scale software goes in both directions: scaling up and scaling down. It's more important than you would imagine. On one hand, CRM software may not have a price point that can be scaled down to small businesses. On the other, it may not have enough features that can be scaled up for a large business.
The best Mortgage CRM recognizes that there are lenders as big as Quicken Loans and as small as a local mortgage lender. The other reason that scaling is so important is because businesses are not static. They are either constantly growing or shrinking. If you ever outgrow your CRM or need to scale down, then switching is the last thing you want to do. Because all CRMs tend to have a steep learning curve, switching between them can be catastrophic.
<pstyle="font-weight: 400;">A switch in software requires all staff to be re-trained which directly takes away from productivity. For this reason, it's good to go with a CRM that lasts a lifetime. When picking your Mortgage CRM, pick one that scales with your business.
Communication Features

Cutting down on communication overhead is one of the important areas to consider when evaluating a Mortgage CRM. Have you ever thought about how much time is spent emailing your prospects, leads, processors, underwriters, and closing attorneys the same generic messages over and over? If you were to do a time audit, you would find that almost a third of your day is spent emailing. Imagine if you had 33% more time to prospect leads and close loans.
The best Mortgage CRM drastically reduces communication overhead. By centralizing and distributing information with ease, a CRM directly helps close loans faster. Managers are just 1 click away from knowing what's going on with every loan officer's pipeline. Borrowers are just 1 click away from uploading their docs or e-signing paperwork. Processors are just 1 click away from accessing those uploaded docs.
Improving communication reduces lag time with loan processing, leading to faster closing. Loan officers are already busy enough being in one of the few professions where the individual has to be a product expert, a salesperson and their own marketing manager. While loan officers should be responsible for their own pipelines, a smart lender recognizes that they need to do whatever the can to help. A mortgage specific Customer Relationship Management software is the solution that every lender needs.
Build Relationships with Realtors and Borrowers Through Automated Marketing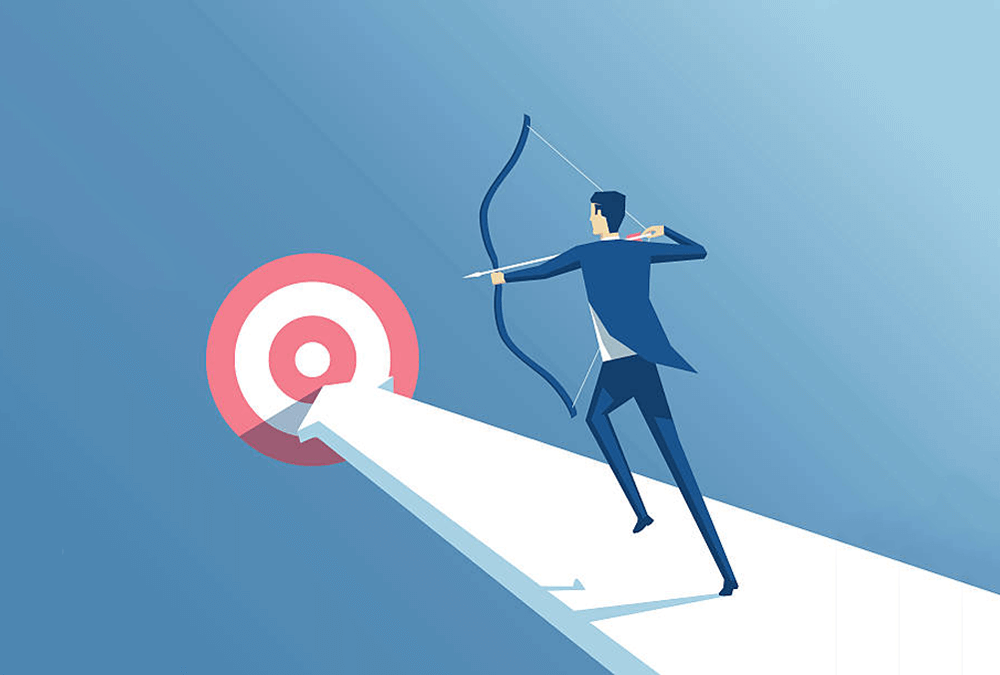 CRM software automate many customer-related emails. They automate anniversary celebrations to real estate agents and borrowers. For example, imagine a real estate agent getting a message saying "It's been a year since we've closed John's loan! Happy anniversary, thanks for being an awesome agent throughout the whole process!". With messages like that, your loan officers will never be "out of sight or out of mind".
The Mortgage CRM let's you take things even further! You can automate the anniversary message directly to your borrowers, wish them happy birthday, or even wish your realtors happy birthday. Point being, there's a lot you can do with a powerful Mortgage CRM. All these personal touches are what cultivates loyal and everlasting relationships.
By automating this step, not only do you free your loan officers up to go build even more relationships, but it eliminates the possibility of "forgetting" to follow up. Whether it's following up with a borrower on missing paperwork, or sending them a happy birthday message, automating email tasks is a huge time saver.
User-Experience

In 2019, user experience is at the core of a successful business. All your competitors are 1 Google search away from getting in touch with your borrower. What will set you apart from other lenders is the experience you provide your borrowers. Most borrowers go into the mortgage process expecting stress, headaches, and mountains of paperwork. The best Mortgage CRM won't necessarily make getting a mortgage fun, but it eliminates most of the headaches. Most LOS systems provide customers with the ability to upload and e-sign documents online. However, the user experience is so horrible that borrowers opt out of using these perks. In order to close loans as fast as possible, your borrowers need to be signing and turning paperwork in at lightning speeds. The best Mortgage CRM gives your borrowers the ability to upload their documents without stress, confusion, or hassle. This results in extremely fast turn around times from your borrowers and thus speeds up the loan process for you.
LOS Integration
Lastly, the best CRM will integrate with the major LOS providers: Calyx, Pulse, Mortgage Quest, and Encompass. Generic CRMs are not compatible with the top 4 LOS providers. Generic CRM Software like Hubspot and Salesforce are excellent for most industries, but not for the mortgage industry. The lack of integration defeats the whole purpose of the CRM. Compared to a Mortgage CRM, a generic CRM decentralizes information, increases communication, and complicates operations. When picking a CRM, make sure that it is mortgage specific and compatible with your LOS.
Ready to Close Mortgage Loans Faster Than Ever?

Want to start closing mortgage loans faster than ever? BNTouch's Mortgage CRM software is the most comprehensive CRM available. It is a CRM capable of scaling down to a single loan officer or scaling up to enterprise mortgage lenders. Additionally, it's been voted the best Mortgage CRM software in almost every field. Some of the features you'll get access to are:
For Individuals:
For an extremely affordable price of $148/mo, the individual package of the BNTouch Mortgage CRM will have you closing deals like never before.
Full suite of 180+

mortgage marketing campaigns

to help you grow your pipeline:

Post-closing follow ups.
Email marketing.
Video Marketing.
New Lead Marketing.
Prospect Marketing.
Partner Marketing.
Long-term Campaigns.
Co-Branded Campaigns
Recruiting Campaigns.
Drip Marketing Campaigns
Holiday / Event Campaigns.
Borrower friendly Digital Loan Platform:

Online 1003.
Digital document uploading/management.
SMS Loan Status Updates.
Mobile Application Push Notifications.
Unique borrower/partner access portals.
Event Notifications:

Never miss a refi opportunity again.

Daily app reminders on actionable, profitable opportunities.
For the Teams

The BNTouch Mortgage CRM Team Package comes with everything in the individual package and more. In addition, you get:
Simplified communication for LOs, Processors, Real Estate Agents, and Assistants:

Share notes.

Keep everyone up to speed in real time.

Status reports/progress reports.
Connect with your leads, borrowers,  real estate agents and other partners with advanced communication features:

Email.

SMS.

MMS.

Social.

Push Notifications.

Marketing Campaigns.
Distribute Leads and Gather Data:

Receive and automatically distribute new leads.

Track & analyze team members performance.

Integrates with most lead providers & proprietary systems.
For Enterprise
The BNTouch Mortgage CRM Enterprise Package comes with everything in the individual package, team package, and includes even more. The BNTouch Mortgage enterprise CRM will help you increase business volume through modern sales tools, marketing automation and analytics. Imagine how much more business your loan officers would bring in if every one of them had a powerful CRM backing them.
Through the enterprise package, you'll have these additional abilities…
Control your brand image across all team members and marketing channels.

Easily ensure compliance with all marketing materials.

Leverage sales/marketing analytics company wide to increase volume and closing rates.

On-board new teams/branches with ease.

Recruit new members with ease.

Segment and analyze advanced data reports.
Ready to get started?
Request a demo
!
Wrapping Up the Mortgage CRM Software Review Guide

To summarize everything this Mortgage CRM review guide has covered: A Mortgage CRM will give you the ability to close more loans than anyone else, faster than anyone else, with half the effort and little to no headaches. In addition to making loan officers way more effective in their career, it's important to use a Mortgage CRM because borrowers are more finicky than ever. Technology gives them access to all your competitors within a few taps of their phone. And the entire time they're with you, they're deciding if they like you and if they trust you. A Mortgage CRM helps you establish that trust and affinity by simplifying the mortgage process and providing borrowers with a positive lending experience. Lastly, when looking for a Mortgage CRM remember to always consider these key things:
Go with a Mortgage CRM that can scale down to an individual or up to an enterprise without losing quality.

Use a Mortgage CRM that's pre-built with effective marketing materials.

Make sure the Mortgage CRM can integrate with your LOS.

Generate important marketing data & analytics.

Lastly, use a Mortgage CRM that will simplify communication between your partners, realtors, borrowers, processors, and assistants.
We hope this guide has helped you with your decision making process.
What other Mortgage software do lenders use?
The other software that mortgage lenders use are known as Loan Origination Systems or LOS for short. Note that this software is completely different from a CRM. These systems contain all the data, formulas, and lending programs that a lender has access to. In addition, the LOS Software serve as the bridge between lenders and the different federal/local loan departments such as FHA, VA, Fannie Mae, Freddie Mac, and HUD. In short, an LOS is the foundation which lenders build their operations on.
The 4 Most Common Loan Origination Systems

Calyx
Pulse
Mortgage Quest
Encompass
Our Mortgage CRM Software in the News
The BNTouch Mortgage CRM has been featured in a wide variety of news outlets, mortgage resources, and marketing resources. Some of the sites you'll find us on are:
Theclose.com

mortgagecircles.com

Whiteboardcrm.com

TMC.net

Tgdaily.com

Outboundengine.com

Crunchbase.com

Thehouseshop.com

Housewire.com

Leadpops.com

Homebusinessmag.com

EllieMae.com

Request Demo
Increase your online presence