Team Collaboration
Loan Officers + Assistants + Processors + Real Estate Agents + Other Partners can all work on the same files, share notes, and see file progress and status reports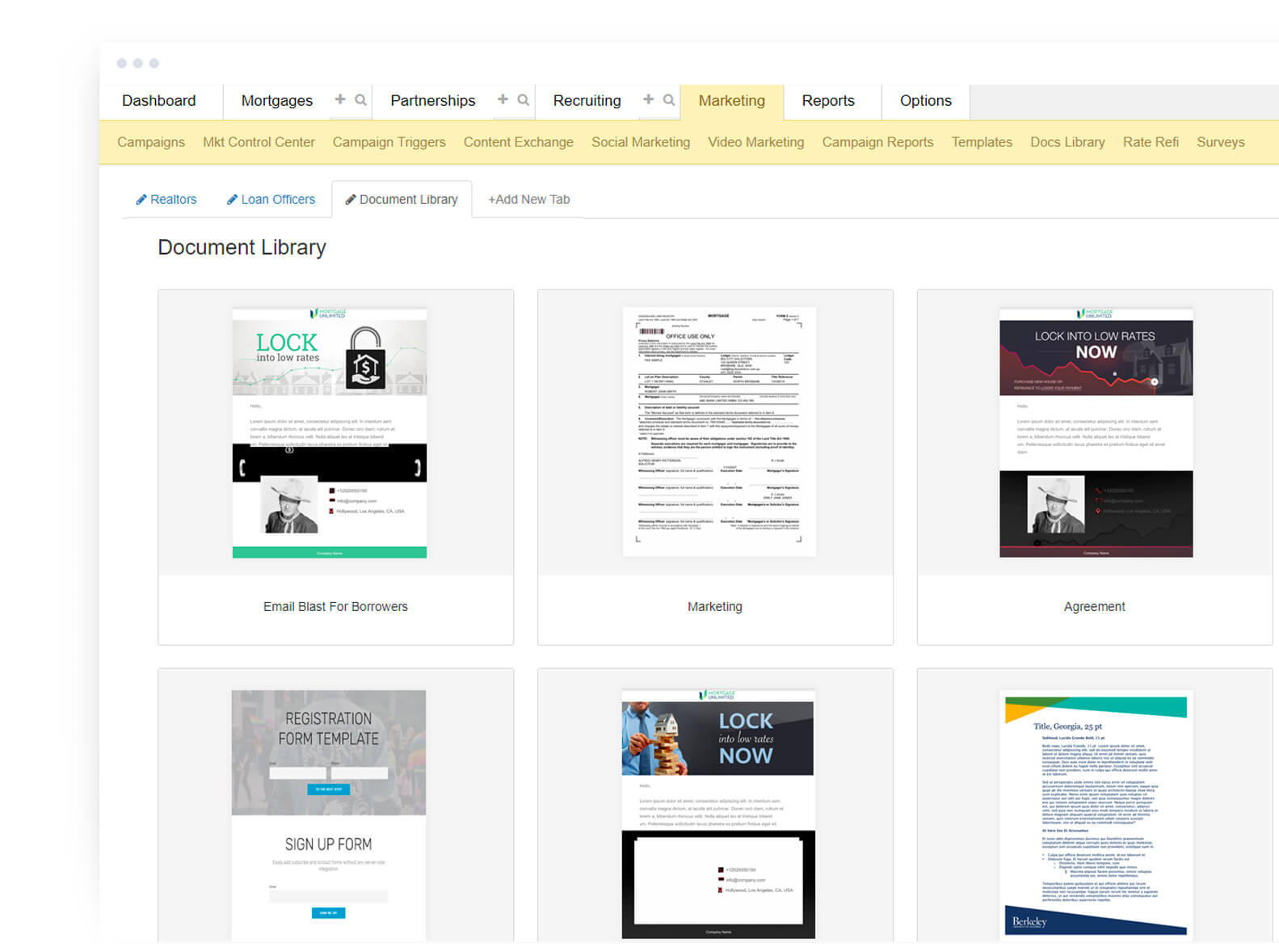 Communication Platform with Various Channels
Connect with your Leads, Borrowers, Real Estate Agents and other partners via Email, SMS*, MMS*, Social, Push notifications and Campaigns using our team mortgage crm.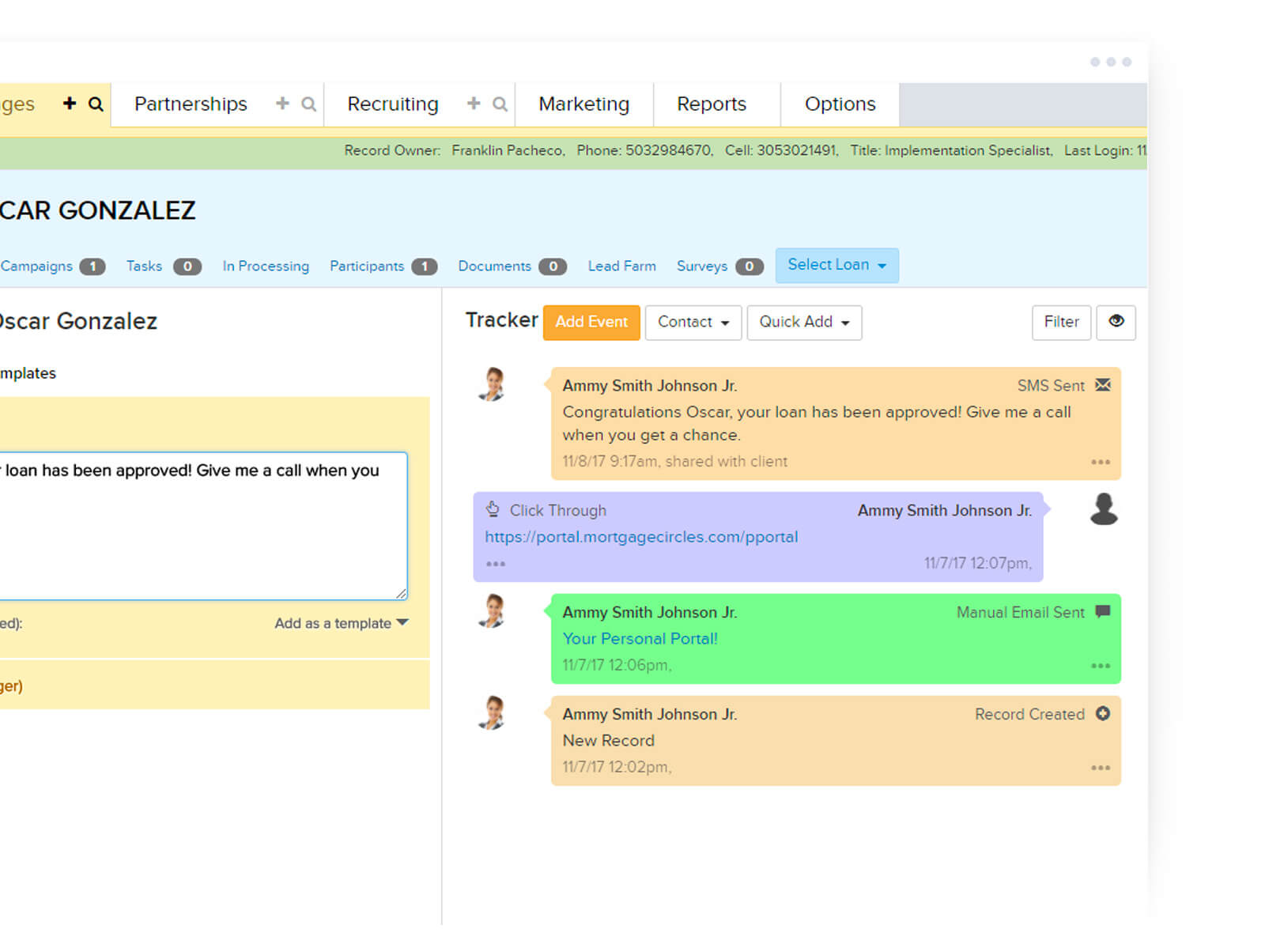 Integrated Lead Distribution Platform
Receive and distribute leads automatically to your team while you track and analyze each members performance. BNTouch is integrated with most lead providers and has the ability to integrate with proprietary systems.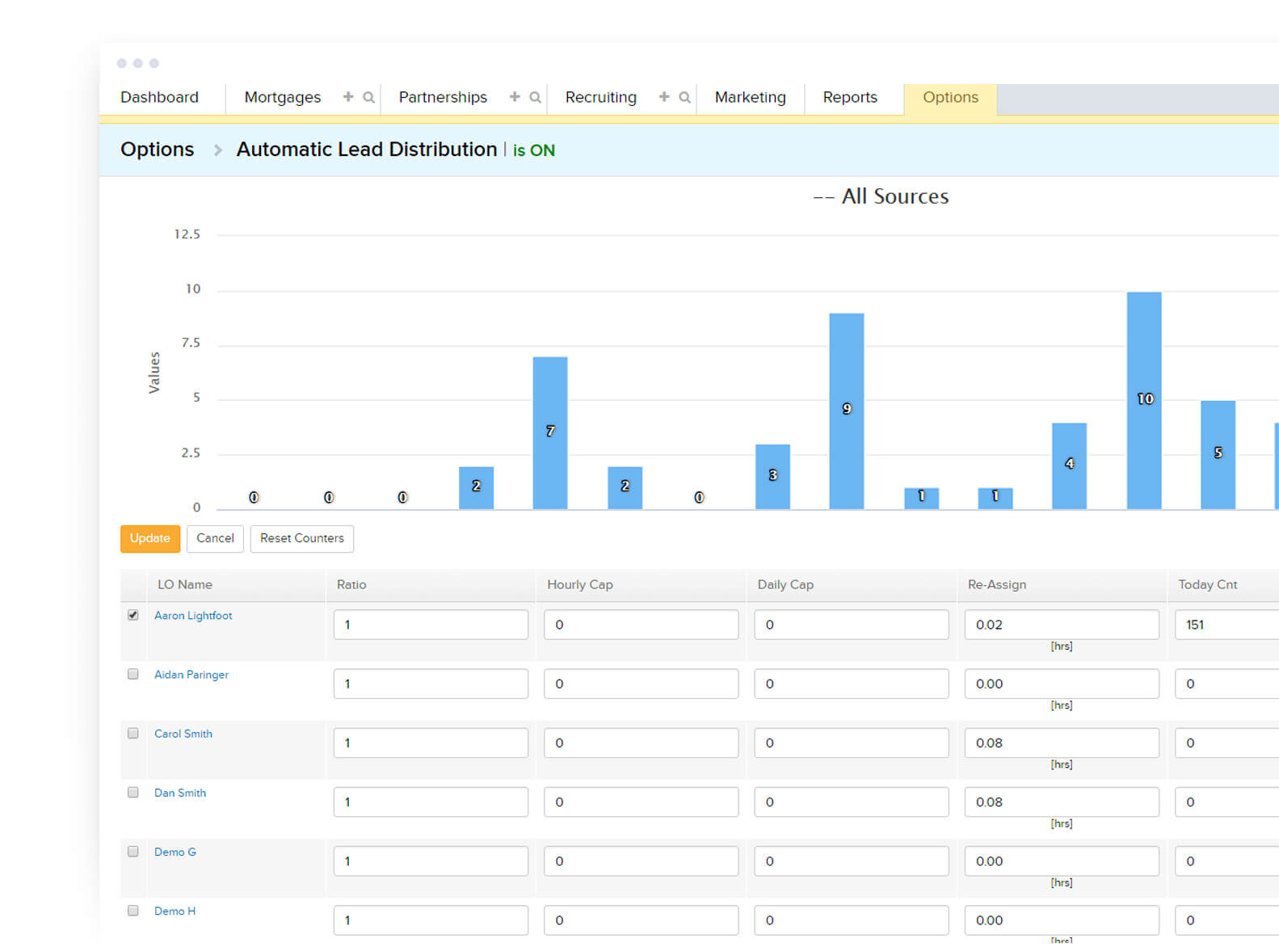 Automated Marketing Solution for Entire Mortgage Process
Engage with borrowers through the entire sales process: from Lead to Funded and back to Lead. Continuously promote your companies services to partners and recruits with the help of our state-of-the-art marketing engine.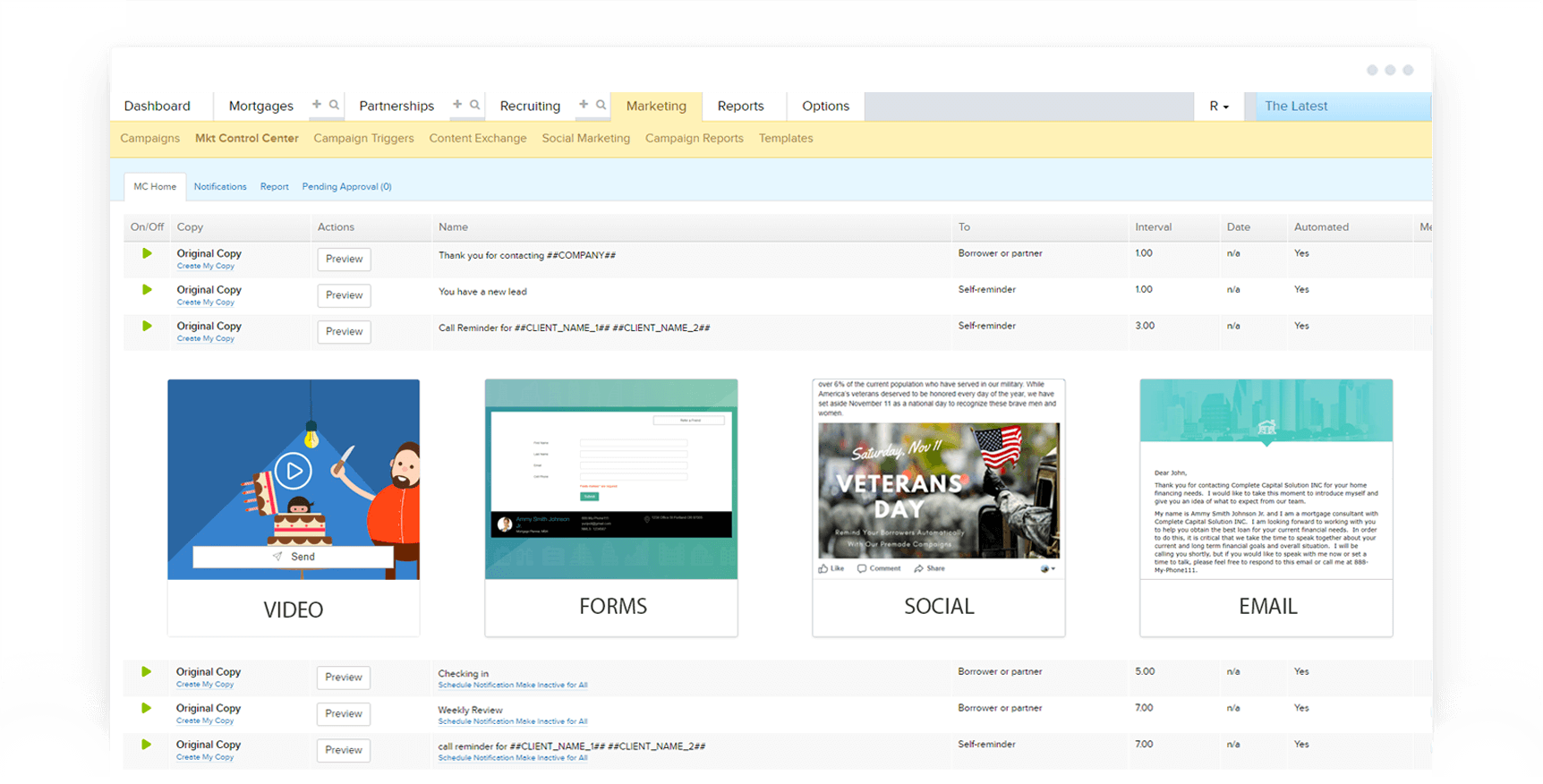 Rapid Team Growth Platform
Setup work-flows and marketing automations that can be quickly replicated and applied to new team member accounts. Grow from 5 to 50 in no time!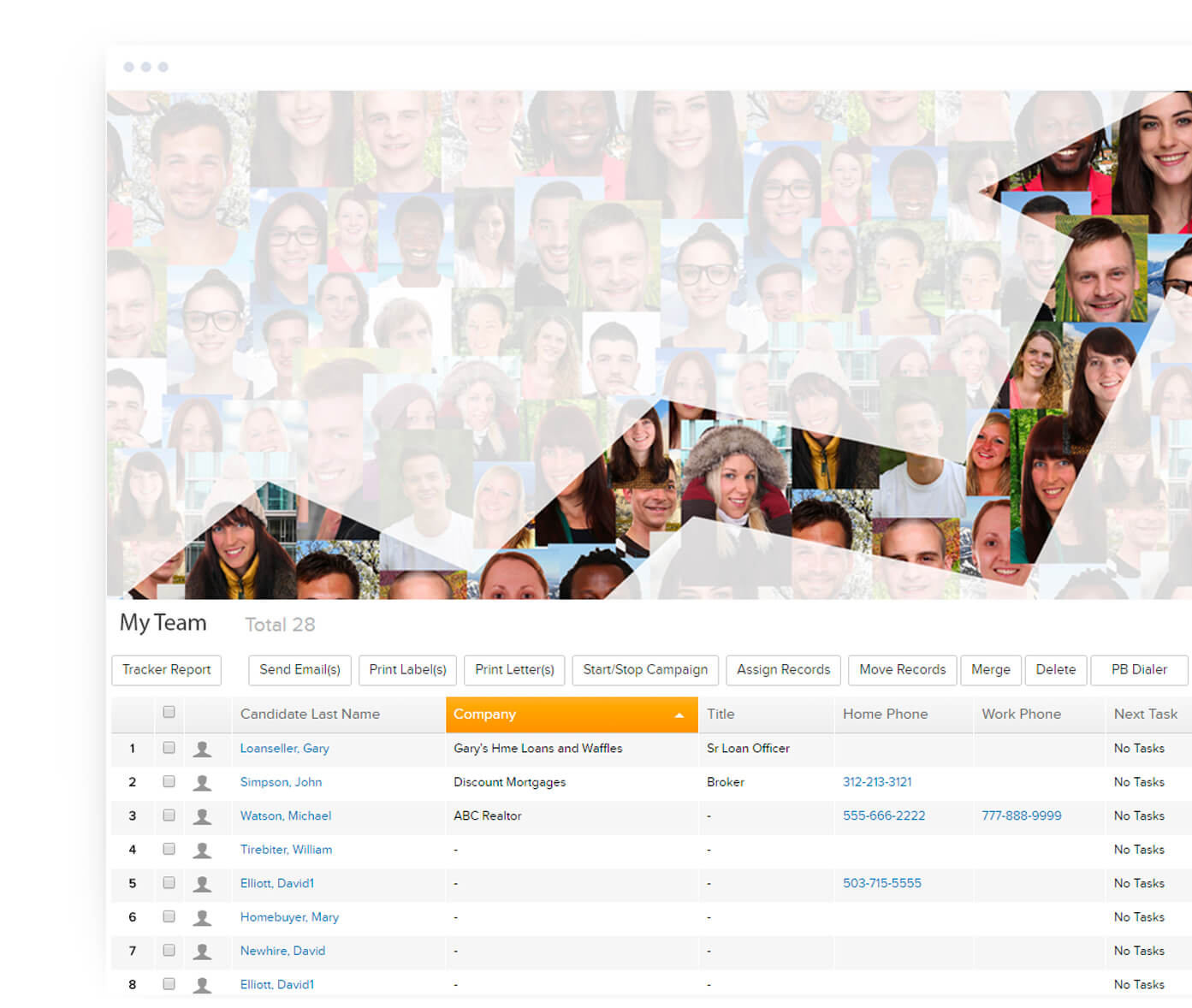 Administrative Control and Reporting
Configure your team mortgage crm's functionality to fit your team's needs, limit features to satisfy your Compliance Department and review your team's performance with numerous reporting tools.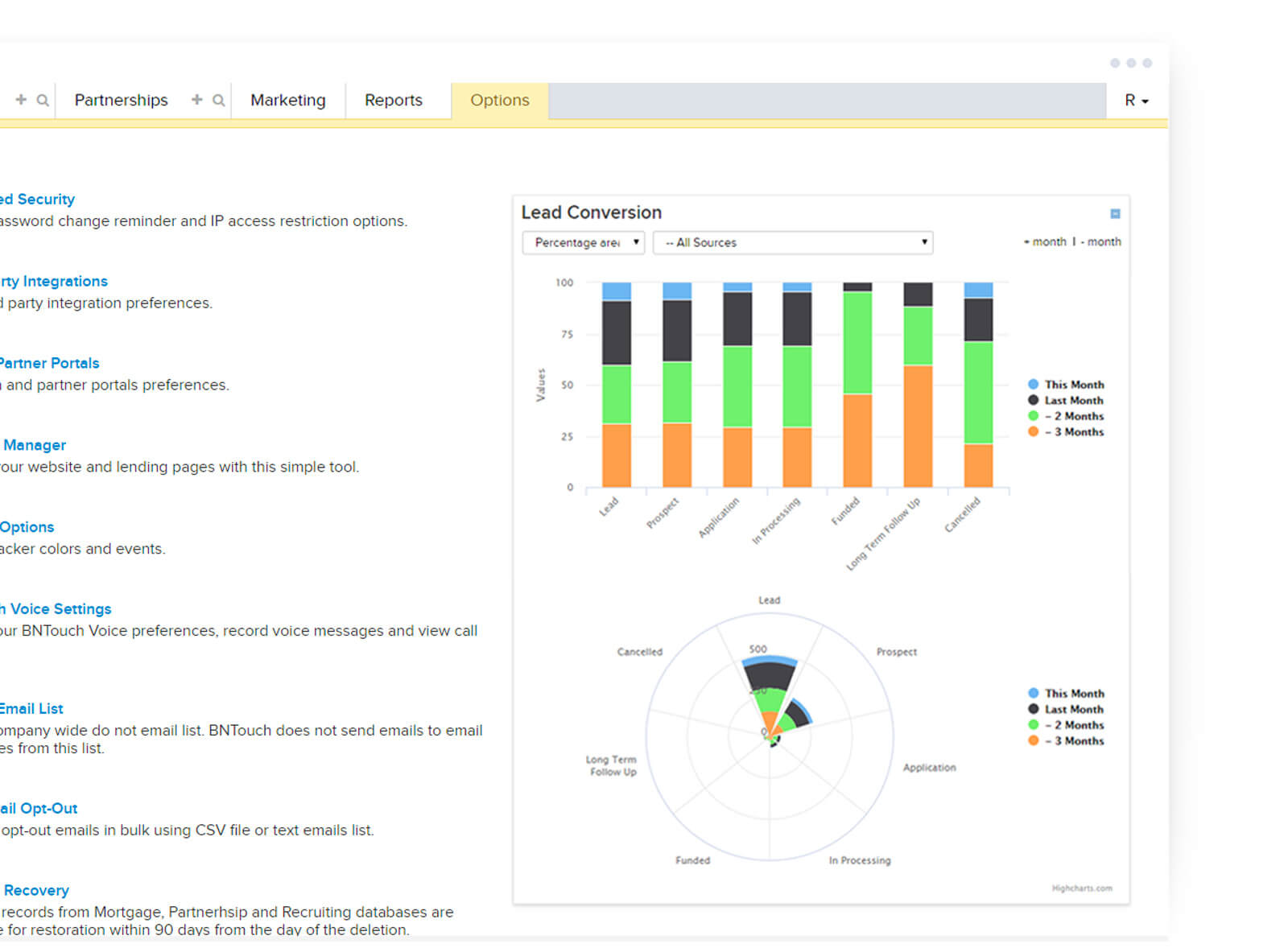 * SMS and MMS can be sent with BNTouch Voice module enabled only. Additional charge apply.
How many users are in your team?
BNTouch Family
Keely and the rest of the BNTouch team have been incredibly supportive and responsive getting us set up with them. We look forward to a long and rewarding relationship with them. It's a great product, hands off System once you set it up, with unbelievable customer service and an outstanding investment for our company.
This CRM allows customization of groups to place all sorts of relationships including vendors, realtors, and borrowers alike! The marketing campaigns are easy to set up and use and can be tailored to each individual if wanted.
If you are looking for that all-around CRM that helps you automate lead follow-ups, builds you a website, assists in your recruiting, automates communication with multiple types of referral partners, and so much [more], then you have found the right one. Every loan officer is striving to get that "perfect software stack" to make their process and technology unbeatable. BNTouch not only acts as your CRM, but your beautiful front-paged POS (Yes, they create a website for you at minimal cost ($<35/mo), your marketing (sends postcards, birthday mailers, EDDM, email automation), Docs request and chaser, and many others on your software stack that you would normally have to purchase and integrate frustratingly day after day after day. Stop right now, choose BNTouch, and get back to originating!
I really enjoy the simplicity of one place to keep all parties updated. It is also very convenient to have a secure place for documents to be uploaded/shared.
BNTouch has made it so much easier for me to keep my referral partners in the loop. I always enter a new lead's name and info as it comes in. Any notes are viewable by my partners and they love it! No more losing track or forgetting about what happened to a lead! It also helps that it's very easy to use.
BNTouch has helped me tremendously. I have been working as an MLO for 8 years and using BNTouch for 4 of these years. This system seamlessly integrates your point system and allows you to keep in touch with clients and agents thru various campaigns. I recommend this system to anyone who needs a bit more organization and data management for clients.
Very ease to use with a ton of automated services. I recommend this to anyone looking to take their business to the next level.
Would highly recommend! Easy to connect with my realtor referrals! That was the most important piece for us.
This software automatically interfaces with our Mortgage Software, sending out updates and regular marketing materials. Every time I add a client to the software - it automatically synchronizes with BNTouch and adds them to my database.
Let's be honest, there are a TON of CRMs out there and no shortage to choose from. While there are so many options with so many customizable features available, sometimes going the "simple and effective" route is the best; this is where BNTouch shines. From the simplistic user interface (UI) to the intuitive layout, there isn't much explanation involved when you are getting up and running.