Mortgage Point of Sale
Mortgage Point Of Sale (POS) Software – Integrated With A Word Class Mortgage CRM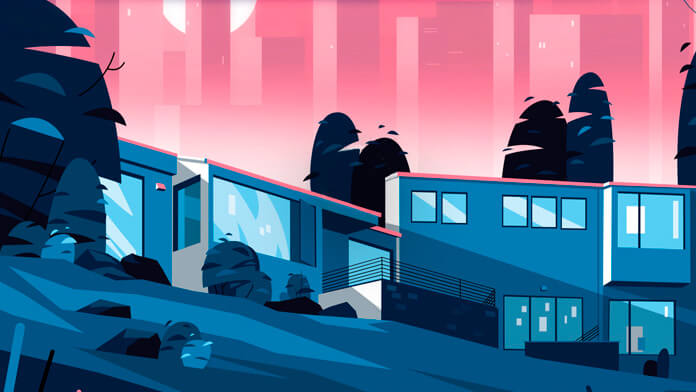 What Is A Mortgage Point-of-Sale System?
A mortgage point-of-sale system is a piece of front-end digital mortgage technology that your customers can actually interact with. It provides them with all of the tools they need to do business with you online.
These tools typically include, a digital and customizable 1003 application that can be linked to your website. A back-end digital Portal for potential borrowers to upload and e-Sign documents. An automated system to send out task, document, and status reminders to all parties involved.
The more integrated these tools can be with each other and any other software in your tech stack, the easier the mortgage experience will be for you and your borrowers.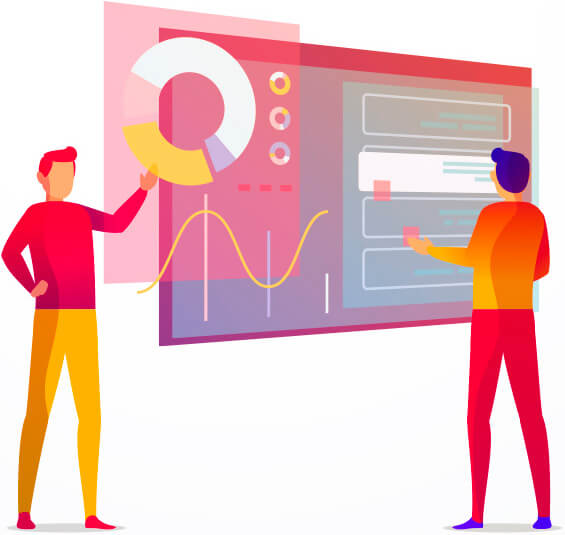 Integrated Website Experience
Increase Individual Loan Officer productivity through implementing workflows and introducing new-age sales and marketing tools. Increase referral business volume with the best in breed partnership building platform.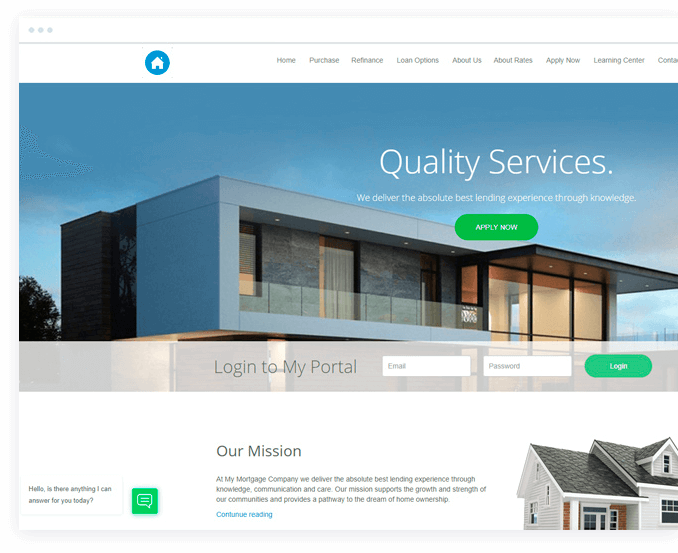 Digital 1003 Application
Add a fully customizable 1003 application to your website so potential borrowers can begin transacting with your business without needing to talk with anyone. Soon you'll be able to add a pre-qualification form and a rate/loan calculator for extra functionality.
Automated Pre-Qualifications
Allow potential borrowers to enter their pre-qual data for an automated pre-qalification. A simple tool to help customers realize their full borrowing potential that will soon generate automated pre-approval letters. This feature is coming soon.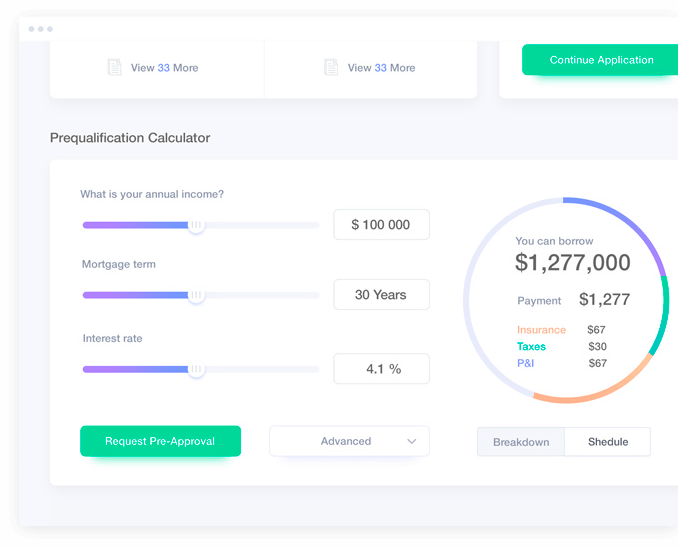 Live Chat Q&A
Place a live chat box onto your website or digital 1003 so the borrower can reach out in real time if they have any questions. Chat queries will be sent to your phone as text messages so you can respond and move borrowers through the 1003 from anywhere.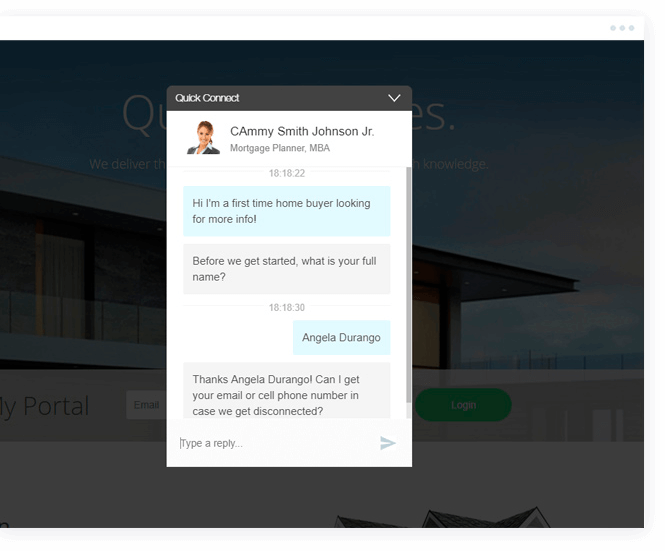 Digital Document Management
Within a back-end web portal, borrowers will be able to easily upload necessary docs. You'll be able to send them upload reminders and see when docs were submitted all from one shared central hub.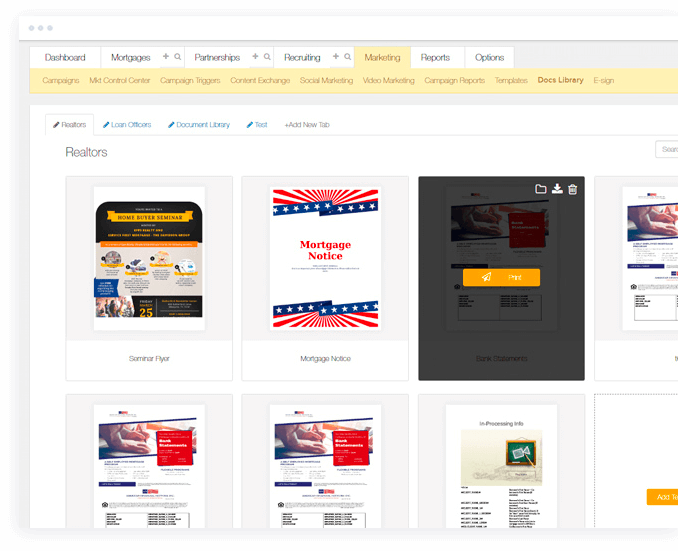 Electronic Signatures
We all know documents need to be signed. With our E-Sign tool you can add interactive elements like input fields, check boxes, signature & date fields to any word or pdf document. These documents can be sent to borrowers automatically from a marketing campaign or manually with a few clicks and be signed instantly from a back-end web portal.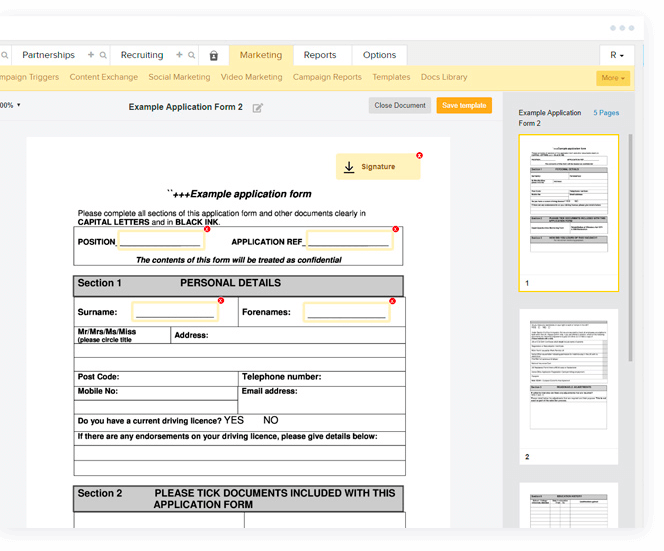 Borrower Loan Portals
After the borrowers completes the initial 1003 application the the system will automatically generate them an online portal to track the status of their loan. The system will send automatic doc reminders and loan updates. Will allow borrowers to upload and e-sign docs right from the portal and will be branded with their assigned loan officers photo and contact info.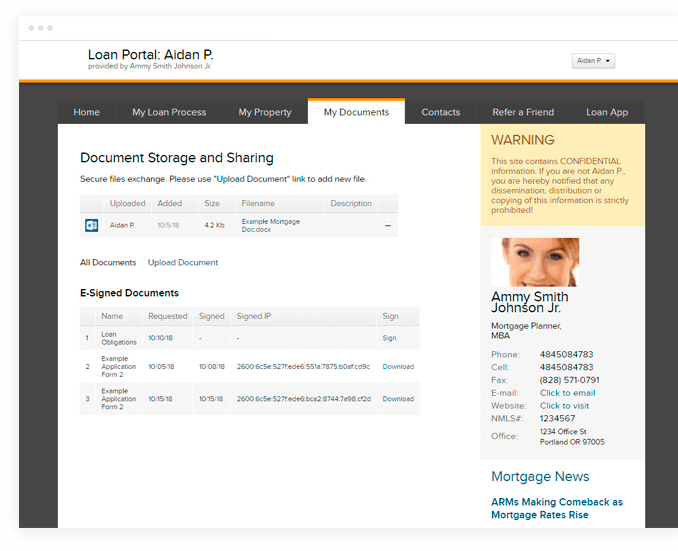 Multichannel Status Updates
Save time with automated updates. Our system will send automatic updates to all parties involved whenever an loan step or document is completed. These updates can be sent as mobile push notifications, text messages and emails to ensure that everyone gets the message on their preferred platform.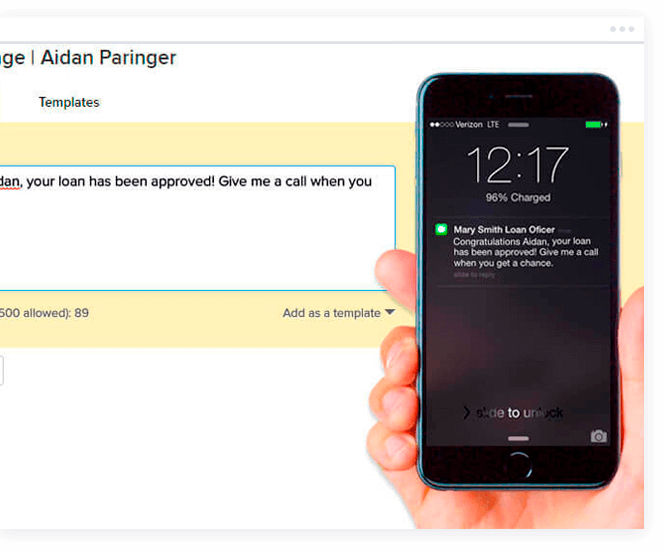 Full Mobile Experience
We all know that more and more digital business is being transacted on mobile, that's why all the above steps will function through our mobile app as well. You can even use the app to send push notifications and text message updates right to your borrowers phones with ease.